Treat Your Endocrine Disorder With Our Help
Are you suffering from endocrine disorders, such as a high blood glucose level or a thyroid disorder? Let the professionals at First Choice Medical Care take care of you.
Since 2005, the team at First Choice Medical Care of Dyersburg, TN has been using a multi-disciplinary approach to medicine and endocrine disorders. You can rely on us for the quality and compassionate care you need. So why not take the advantage of the knowledge and expertise our physicians have and choose one of the best family doctors in the area.
We can Diagnose and Treat Endocrine Disorders such as:
Diabetes
Thyroid disorders
Abnormal glucose levels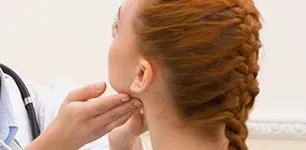 From diagnosis to individualized treatment plans let the professionals at First Choice Medical Care provide you the quality medical care you deserve.
Screening Made Easy
Why wait for a diagnosis? We provide individualized plans to help prevent or slow down progression of endocrine issues as well. Our in house lab services will help us detect problems in a quick and efficient manner.
Get the Best Treatment for Your Endocrine Disorder
(731) 285-7999